Our Staff
Janet Formalarie - Office Manager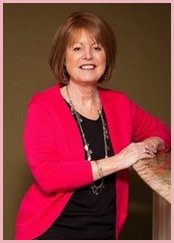 Janet is our office manager and has worked in this area of dentistry for 16 years. She works closely with our patients to gather, assist and communicate information about scheduling, treatment needs and financial arrangements. She strives to maintain outstanding service to our patients.
Lisa Pastro - RDH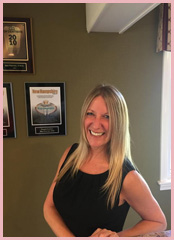 Lisa is a graduate of NHTI. She has extensive experience in periodontal therapy and holds a certification in laser soft tissue therapy. Her dental hygiene style is that of a enthusiastic coach, cheering her patients on to reach their "own best" oral health. She also studied Nutritional Science at University of NH. She has a special interest in fitness, and enjoys working out.
Lisa loves the outdoors, hiking, camping, and the beautiful New England beaches.
She is a proud mom of three sons and currently lives in Windham.
Elizabeth DeVoss - RDH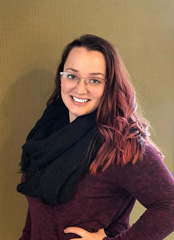 Elizabeth is a graduate of NHTI, and also our very own Londonderry High School. She holds a license in both local anesthesia and nitrous oxide. Since she was a little girl she has known she wanted to be a dental hygienist. She has only worked in the field of dentistry, her very first job being at an oral surgeon office. Elizabeth likes to get to know her patients so she can make a treatment plan special for each one.
In her free time, Elizabeth likes to play sports around town and was even a Junior Olympian softball player in high school.
Wendy Houle - Administrative Assistant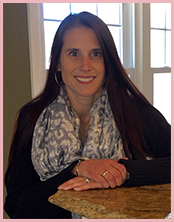 Wendy is our administrative assistant who works closely with Janet in performing office tasks. She is also our special event coordinator. In her spare time she enjoys time with her family and volunteering at her children's sporting events.
Colleen Kennedy - Dental Assistant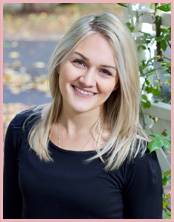 Colleen is our Dental Assistant. She is a graduate from the University of New Hampshire with a Bachelors in Science and degree in Nutrition and Wellness. She is passionate about Dentistry and wants to become a Dentist.
Colleen loves working with children, volunteering within the community, and practices kindness and compassion to others. She teaches the importance of practicing proper oral health and hygiene habits and enjoys sharing how it improves our overall health and well-being.
Office Hours
Monday: 7:30 am – 3:30 pm
Tuesday: 7:30 am – 3:30 pm
Wednesday: 10:30 am – 6:30 pm
Thursday: 10:30 am – 6:30 pm
Friday: Closed
Saturday: Closed
Sunday: Closed